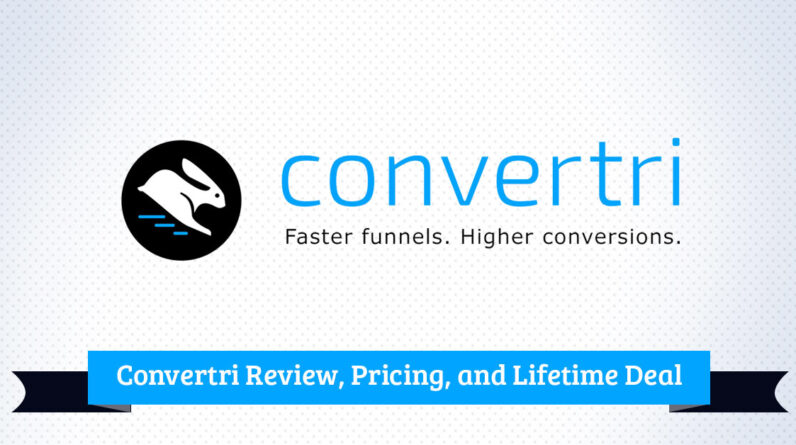 As a beginner marketer, selling products online can seem like a daunting task. Creating the product is the easy part, but building sales pages, funnels, and linking everything together can be intimidating. The good news is that there are several page and funnel builders available in the market to help you out. However, with so many options available, it can be challenging to make a decision.
That's where Convertri comes in. Convertri is an excellent option for beginners who are new to online marketing and want to profit from product creation. Unlike bigger brands like ClickFunnels, Convertri has been flying under the radar for a couple of years and is used by many experienced marketers. Here are some benefits of using Convertri for beginner marketers:
Intuitive and Flexible:
Convertri's drag and drop editor makes it easy for beginners to use. Unlike HTML, there's no complicated code to deal with, and pages can be replicated easily with the cloning feature in the software. Additionally, Convertri allows you to drag and drop elements anywhere on the page, giving you maximum flexibility and creative license.
Speed and Convenience:
Convertri hosts the sales pages, download pages, etc. for you, so there's no need to build your own website yet. This convenience makes the process much easier, allowing you to focus on making sales.
Improves Conversions:
Pages built on Convertri load faster than pages built on other popular platforms, improving your chances of making a sale. Additionally, Convertri makes split testing much easier and even provides you with conversion stats so that you can make informed decisions about which pages are working better.
Affordable
Last but not least, Convertri is much more affordable than ClickFunnels. Currently, at half the price, it's a much better deal and provides most of the same features that you'll need to create high-converting sales pages, etc.
While plugins like OptimizePress are one-time payments, they tend to be clunkier and the pages load slower. They also have a yearly support fee that you'll need to fork out money for if you need support.
Leadpages costs slightly less, but the pages don't load quite as fast as Convertri.
The editor is also not as easy to use as Convertri's drag and drop page builder.
Easy Split Testing
'Split testing' is another term that strikes fear into the hearts of most newbies and even intermediate marketers. Convertri makes it all much easier and even provides you the conversion stats so that you know which pages are working better with just one glance.
Awesome Features:
Convertri's page importer feature allows you to replicate any page on the internet, and their "undo" button is a game-changer. Plus, Convertri is much more affordable than other popular options like ClickFunnels.
In conclusion, Convertri is one of the best investments a beginner marketer can make in their business. It's intuitive, flexible, and affordable, and it will increase your sales while making your marketing processes much easier. Give it a try and watch your online business grow!
Click the link below to learn more about Converti and get your free trial.